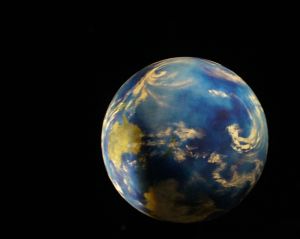 See Clearly...See Further...


VENTURESPHERE
Business Management Consulting
---
Client Testimonials

"Patt's coaching and insight has been of immeasurable value to me. Working with her literally brought me instant results. I could not recommend her services more highly."


"Patt: Thanks for your superb, excellent, brilliant work. You are making a very important contribution to this time and place. We need your experience, knowledge, ideas, commitment and spirit.

"Patt's guidance and perspective has been invaluable in helping us establish the strategic direction and tactical plans that will ensure our continued rapid and profitable growth."

"Patt has been my company's single biggest external resource since we began our business. She asks probing questions that get to the heart of the matter and is able to get an agenda for all to follow. She gingerly and with a smile gets us all working on the same page!"

"Patt, you are the most stable, intelligent, passionate person I have met in Hawaii. I treasure your counsel."
--James Jones , CEO, JCJ Productions

"Patt Steiner had the unique ability to identify my steps to success then design the path to get me there. Patt has taught me how to focus my attention to the right details and tailor my business to my client's needs."


"Patt was so effective in growing and reshaping my business- and she was so much fun to work with! Love you, Patt – you are awesome!"

"There is no way I'd even be close to where I am now without your help. You've been a God-send! I know that the is the beginning of a long and fruitful relationship."

"I went on three appointments...All three instances closed with no effort. Three appointments, three sales, thank you so much! I have never had so much fun closing business. I plan to use your advice over and over again."

"Patt's talks are the best ones I've heard at any Chamber meeting. I came away with so much...If this is indicitive of future Chamber talks, I'm going to attend a lot more of them."

"Thank you for all you do for the Wellesley Chamber. Thank you for bringing your wisdom and experience to our members. We always look forward to your presentations. The Chamber is delighted to have you as a speaker and as business advisors."

"In 2005 I decided to transform myself from database developer and independent contractor into CEO of a thriving business. Without Patt Steiner there to guide me I and my business never would have gotten where we are today. Patt has provided me with thoughtful advice backed up with hard experience. She has cheered me on when I've stayed true to my vision and pointedly warned about the folly of my ways when I've strayed too far from that vision. Patt has even stepped into the breach and done heavy lifting on making business plans, marketing plans, etc. when it was clear that I was struggling, procrastinating and generally not getting the job done. One year after incorporating my business I have 2 full time employees and a number of part time employees. I've hired and fired and worried about cash flow and struggled through the process of becoming the CEO I want to be. My business has gone through a boom when I followed the plan Patt and I developed togetherand a bust when I deviated from that plan. Patt has put me back on track and my business is booming again. Diligent, experienced, and not afraid to speak truth to power, Patt Steiner is a key component to my company's success. Hiring Patt as my business consultant was one of the best and smartest things that I could have done for my business in the last year."

"I sat right outside of the office that Patt Steiner was using this week and I could see the rapport going on in there. It was wonderful! It was a real pleasure to watch the engineers exiting that office looking positive and pleased with their discourse with Patt. It was very obvious to me, a non-engineer, the very constructive effect she was having on everyone that went into that office. One time she had a group meeting and I was startled to hear them all laugh. They were thoroughtly enjoying her confidence and enthusiasm. I don't think that I have heard them laugh as a group before. I personally would like to see that positive attitute passed on to everyone in the company. Having Patt here was definately a forward step in the direction of a more positive and rewarding atmosphere. I certainly hope we see a lot more of Patt Steiner and her very positive approach to communication."

"I truly appreciate all of the help and support you've given me and the whole company over the past yeat and a half. Because of you, a lot of good things are happening all across the company. We're all working togther and communicating well and developing the building blocks we need to grow the way we hope to. You've made a big impact here and you've made a lot of friends."

"Every professional organization attendee I've known looks forward to a refreshing, interesting, and thought provoking meeting. A "refreshing" meeting includes both a fascinating topic and superb speaker. My definition of a first-rate speaker is one who is easy to listnen to, witty, and insightful. The eyes of the audience told me how interesting you were; you had our full attention. The audience told you how much they enjoyed your presentation through their many intriguing questions. Why do I think you are insightful? You had a message that you revealed through a logical progression of concepts and related experience. I'm certain no one there felt that they were being lectured to and yet no one could go away without having felt that something truly important - and useful - had been said."